We have all heard the phrases, "It's all about who you know" and "Life is all about timing." Well, this week I found both to be true and learned that neither work if you don't take full advantage!
10:00 PM Saturday night my good friend and Art Director at Adobe Drew Milton literally texted me "Want to go snowboarding with Stefan Sagmeister? I'm serious…" My response, of course, was "ABSOLUTELY!"
Those who know me know that my two greatest loves in life are Snowboarding and Graphic Design, so this text for me was probably similar to someone asking my daughter if she wanted to ride a Pegacorn. A Pegacorn, by the way, is a unicorn merged with a Pegasus so it's pretty much the coolest mythical animal for an 11-year-old. I had to make some scheduling changes and I publicly apologize to my BFF for bailing out on him last minute, but that next morning this Skate-rat with a passion for design was on the top of Powder Mountain in the Hidden Lodge surrounded by 360 views artists, intellectuals, and fortune 500 MBA's. All of these wonderfully collaborative, supportive, and passionate people were brought together by the group Summit whose mission is to "build community, catalyze entrepreneurship, address global issues, and support artistic achievement, in an effort to make our world a more joyful place." Sounds pretty rad right? Well, it was one of the most inspirational and intellectually awe-inspiring experiences I have ever had. Everyone I met was talented, interesting and giants in their own fields, yet all completely approachable. Maybe it was this small intimate setting on the top of a mountain that created inner peace or maybe it was that this entire room was filled with good people. I think it was both because the vibe was infectious and inspiring.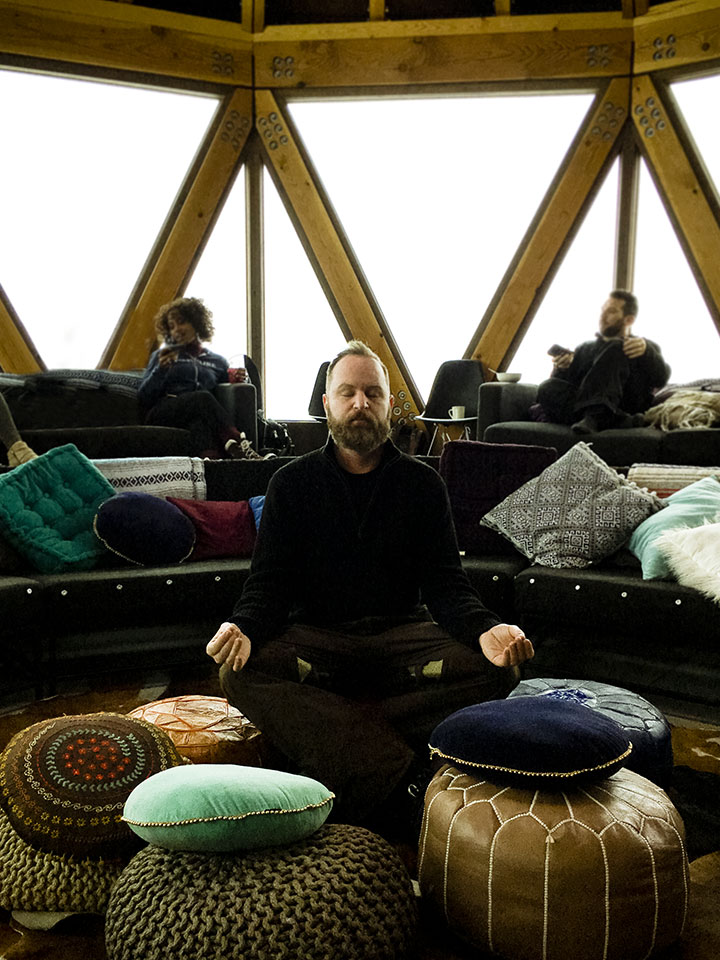 Good Vibes
After nourishing our bodies, we spent the remainder of the morning nourishing our souls. The first symposium revolving around Social Justice and race relations with speakers Jeff Chang, Carrie Mae, and Tim Phillips. I've been incorporating social justice into my designs for the last 15 years.
Branding for Applied Women's Studies conference at Claremont Graduate University
This symposium helped me refresh my perspective And that's when it happened, in the midst of my reflection, the skies shed their gray clouds pouring the sun into our mountain nook. I looked over my shoulder as the sun's rays shone on one of the truly great designers of our time Stefan Sagmeister. We spoke about design philosophy and his thinking on sabbaticals, which he soon will be embarking on once again. I shared my own experience of taking a sabbatical in Italy for a year, made possible from another great friend! Stefan is one of the most influential graphic designers who has won numerous awards and given multiple Ted talks, but more importantly, he is an inspiration because of his critical thinking and problem solving separating design from art at the end of the day. We talked, we ate, I gushed, and I engaged. I took advantage of timing and made a friend of a lifelong mentor.
Thank you Stefan, you are an inspiration.
After hitting the slopes for some great fresh turns, we journeyed in a mirrored-gold Snow-cat to an art installation by the New York graffiti artist Faust who had painted a large typographic mural.
Our golden chariot awaits. 🙂
Faust, my friend I love those counter spaces in the letter "O" and the overall typography!
We discussed his thought process and the appropriateness of its juxtaposition in its serene setting. On the ride back we listened to hip-hop selections provided by Marshall Brinbaum, another new talented friend. I mean really, how wonderfully diverse of a day! And although I didn't actually get to snowboard with Stefan, this beautiful day would not have been possible without taking advantage of opportunities provided by incredible people who make shit happen and transform our world!
Thank you, Drew, Marshall, Noah, Marcus, Kip, Bethany, Carrie, Tim, John, Barbara and Stefan.
Adam Wester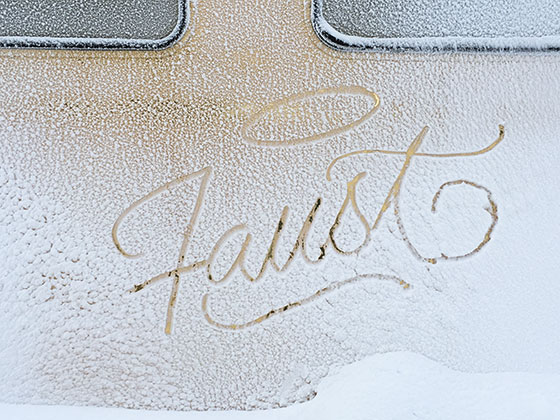 Goldfinger 🙂
A sliver of the view form Summit – Powder Mountain